Situated along the Madiwela Ambuldeniya Road at No. 281, LOLC Care comes under the Maharagama Divisional Secretariat. The Child Development Centre was established on the 08th day of January 2013 under the sponsorship of Lanka Orix Leasing Company (LOLC). There are always twenty to twenty five (20 – 25) young male children between the ages of five (05) to sixteen (16) years residing in this LOLC Care Centre at any given time of the year.
LOLC Care Child Development Centre operates under the guidance of the Western Province Department of Child Care & Probation Services and its Commissioner Mrs. Chandima Dissanayake and the Department of Social Service Office in Battaramulla where Mr. HMMP Herath is the Officer looking after the LOLC Care Home. This Child Development Centre is funded jointly by Lanka Orix Leasing Company through the National Council for Child and Youth Welfare (NCCYW) of Sri Lanka. Once a quarter meeting is held to assess and analyse the current status with regard to all aspects i.e. Administration, Health, Child Protection and Educational situation and Maintenance issues at the Home.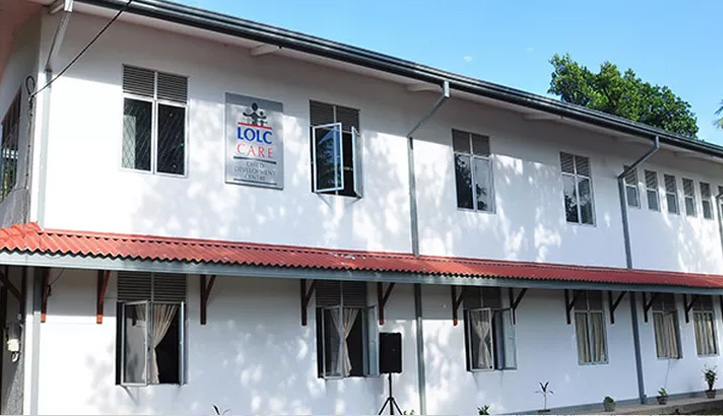 Total of twenty (20) Children study in grades 1 to 10 and out of which six (06) boys' are currently attending Sri Jayawardenapura Maha Vidyalaya, While ten (10) boys' attends Sri Rahula Maha Vidyalaya, a School in close proximity to the LOLC Care Centre. Four (04) boys' are receiving their education at Sri Siddahartha Maha Vidyalaya in Thalapathpitiya. The Principals and Teachers of the afore-mentioned educational institutions maintain a very cordial relationship with the Matron and other members of the home support staff by keeping them updated on the Children's progress and any other requirement that need to be urgently addressed.